Alimena
---
Things to do, attractions, interesting facts
---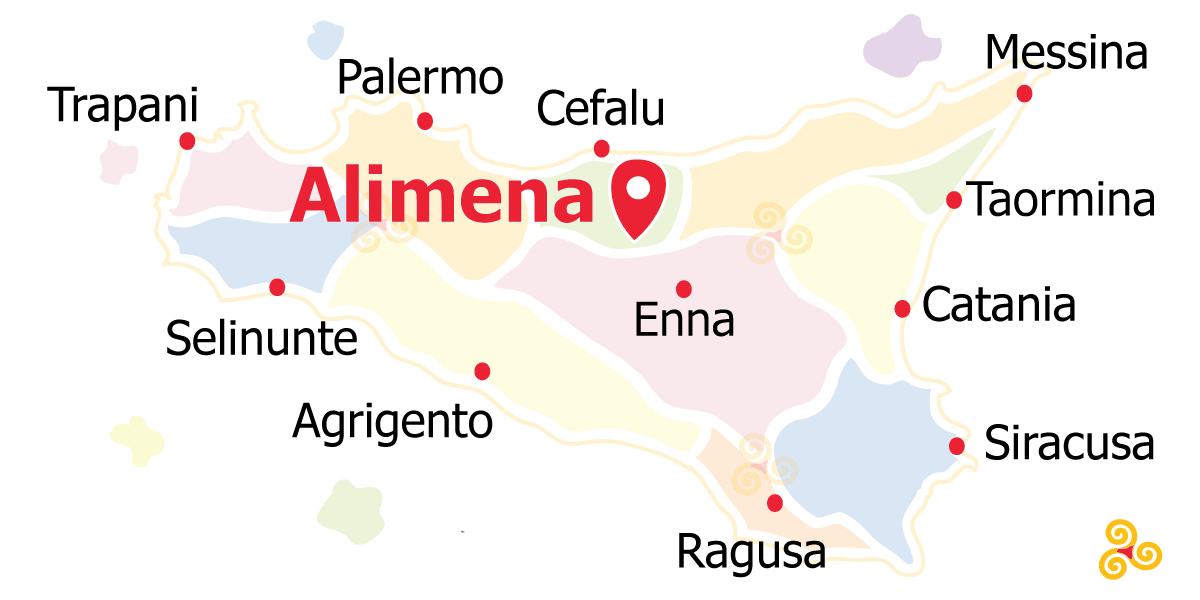 Area: Cefalù and Madonie
Alimena is a small Madonie village nestled in the watershed of the Salso river and its tributary Southern Imera.
Its origins date back to the 17th century and are linked to the intense agricultural activities already present in the area. The first residential nucleus was built at the behest of Pietro Alimena but it was only in 1628 that the Marquis Antonio Alimena obtained the licentia populandi.
Alimena is a place that offers cultural and naturalistic beauties. It has a small and suggestive center with buildings in typical white stone, and is surrounded by luxuriant nature.
It is an agricultural center known for the production of cereals, especially wheat, but also almonds, broad beans, olives and wines.
Things to do
Tour, Experience, Tastings,...
---
Traditional Festivals, Events, Live Show,... Alimena
---
What to eat
Typical food, local wines and drinks, traditional dish to taste in Alimena
You can obviously taste all the typical products of Sicilian cuisine, the most well-known ones, such as cannoli, Sicilian cassata, arancini, etc. But there are some specialties typical of this area that are more difficult to find in other areas of Sicily.
Where to stay
Best Offers of Vacation Rental, hotel, B&B where to sleep in Alimena
---
Nearby Places
---
Below you will find a list of the most beautiful places to visit in the surroundings of Alimena. The places are located at a maximum distance of about an half hour by car. Good fun!