I Art Madonie
---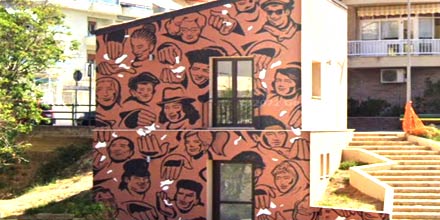 I Art Madonie is a project that led to the creation of 45 murals distributed in 18 municipalities of the Madonie.
The municipalities affected by the project are: Geraci Siculo, Gratteri, Lascari, Scillato, Sclafani Bagni, Valledolmo, Aliminusa, Alimena, Bompietro, Caltavuturo, Castelbuono, Cerda, Petralia Soprana, Petralia Sottana, Polizzi Generosa, Pollina, San Mauro Castelverde, Sciara. The catalog of the works created in each municipality is available.
Thirty-eight national and international artists have created works of urban art to tell the secular traditions, with the aim of relaunching and regenerating the villages in a sustainable way.
---