The Devil's Letter
---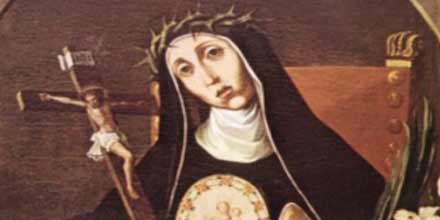 The Devil's Letter, transcribed by a nun from the monastery of Palma di Montechiaro, is an unsolved mystery in the history of Sicily.
In the cloistered monastery of Palma di Montechiaro, on 11 August 1676, Sister Maria Crocifissa della Concezione was found on the ground in her cell, exhausted, with her hands and face stained with ink. Clasped in his hands is the Lettera del Divolo: a mysterious sheet with an incomprehensible content that combines characters from Greek, Latin, Cyrillic, Runic (the alphabet used in ancient times by the Germanic populations) and the language of the Yazidis (ancient pre-Islamic Iraqi people who were said to be devil worshipers). According to what the nun told her sisters, that night she would have fought a fierce fight against demons who would have forced her to write that mysterious letter. According to the legend, the nun, although frightened by one of the demons who threatened to hit her with a heavy bronze inkpot, did not put her signature on the letter but wrote "ohimé", the only legible word in the document.
This version of the story is accepted by the church that beatified the nun in 1787, under the papacy of Pius VI.
It is said that the demons reported two more messages to the nun who refused to reveal, even on the point of death.
---