Places of "A bigger splash" - Pantelleria
---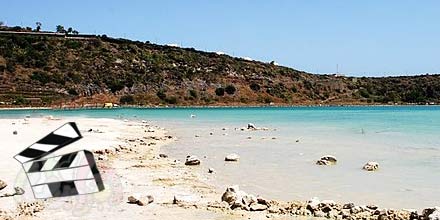 fab. - CC2.0
The uncontaminated nature of the island of Pantelleria was the setting for the scenes of the film A bigger splash .
A Bigger Splash is a 2015 film directed by Luca Guadagnino, the second chapter of his trilogy of desire . The film stars Tilda Swinton, Matthias Schoenaerts, Ralph Fiennes and Dakota Johnson and is loosely based on the feature film The Pool directed in 1969 by Jacques Deray and David Hockney's painting of the same name.
La rock star Marianne Lane, after a delicate operation on her vocal cords, goes to the Mediterranean island of Pantelleria to recover her voice in peace. The quiet of the Sicilian idyll, however, is disturbed by the arrival of Harry, with whom the woman has had an affair, and of her daughter Penelope.
Filming took place in the ancient village of Scauri and on the surrounding coast: in one of the opening scenes, Marianne and Paul immerse themselves in the sulfuric mud collected by the milky and turquoise waters of the Lake of Venus.
---
---