Places of "Pizza Connection" - Palermo
---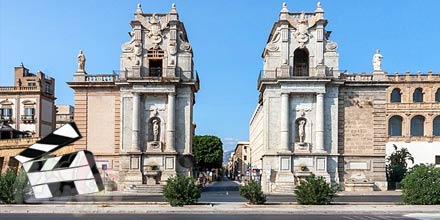 Matthias Süßen - CC4.0
The film "Pizza Connection" was almost entirely shot in the streets of the city of Palermo.
Pizza Connection is a 1985 film directed by Damiano Damiani, starring Michele Placido, Mark Chase, Simona Cavallari and Domenico Gennaro. The film is inspired by the judicial investigation into drug trafficking, Pizza Connection, conducted in the United States of America by the FBI between 1979 and 1984, whose investigation was also carried out by the magistrates Giovanni Falcone and Giusto Sciacchitano, former members of the anti-mafia pool. in Palermo.
The film tells the story of Mario Vialone, a mafioso who runs a pizzeria in New York as a cover for his crimes and who is entrusted with the task of organizing an attack in Palermo, his hometown, against the chief prosecutor of the Republic who now has the evidence to stop the sale of drugs between Italy and America.
The opening scenes of the film were shot in New York, the rest of the film was shot entirely in historic center of Palermo. You can recognize via Foro Italico Umberto and Porta Felice, Via Francesco Crispi, Piazza della Kalsa, Piazza Sant'Anna ...
---