Barock Festival in Piazza Armerina
---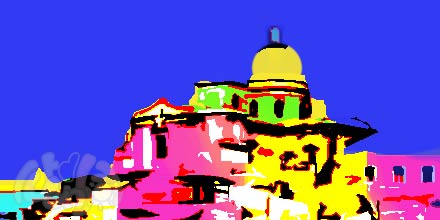 Dates scheduling
The Barock Festival will be held in Piazza Armerina on April 28, 29 and 30
April 28 Friday
18:30 JAYWALKERS
Black Music '50 and '60
Piazza Garibaldi
20:30 IN ROCKQUIEM
based on W.A.Mozart
Coro Lirico Siciliano special guest star MORGAN
rock reinterpretation of masterpieces of classical music
Cathedral Square
22:30 Rock Street Session
Via Garibaldi
---
April 29 Saturday
18:30
SCIARRA'S BAND
Punk-Rock influenced by film soundtracks
19:30 Rock Street Session
Via Garibaldi
20:30 INCISO
Rock-Pop introducing Le Vibrazioni
Falcone e Borsellino square
21:00LE VIBRAZIONI
Falcone e Borsellino square
23:30 Collettivo La Scoteca
Piazza Boris Giuliano
---
April 30 Sunday
"From rap to Trap". Day dedicated entirely to young people and new generations of Rock Stars and musicians.
18:00 Freestyler
Falcone e Borsellino square
20:30 Grelmos - Drefgold - Night Skinny
Showcase
Falcone e Borsellino square
Over the three days, the participation of numerous local bands and musicians is also expected. The programme is evolving and will be defined in detail in the coming days.
The Barock festival with a play on words highlights the intent to enhance the Baroque of Piazza Armerina through a musical event.
The Barock festival scheduled for 28, 29 and 30 April with three concerts a day. On the first day, the rock reinterpretation of masterpieces of classical music; a second dedicated to pure rock, and that is the moment in which a nationally renowned singer-songwriter is expected; and the third dedicated to the young world, with new rock stars "from Rap to Trap"
enjoysicilia.it is in no way responsible for any errors, omissions or changes due to unpredictable factors. We strongly invite you to check for any last-minute changes by visiting the website and social media of the event organizer whose links are indicated in the information field.
---