Palm Sunday in Butera
---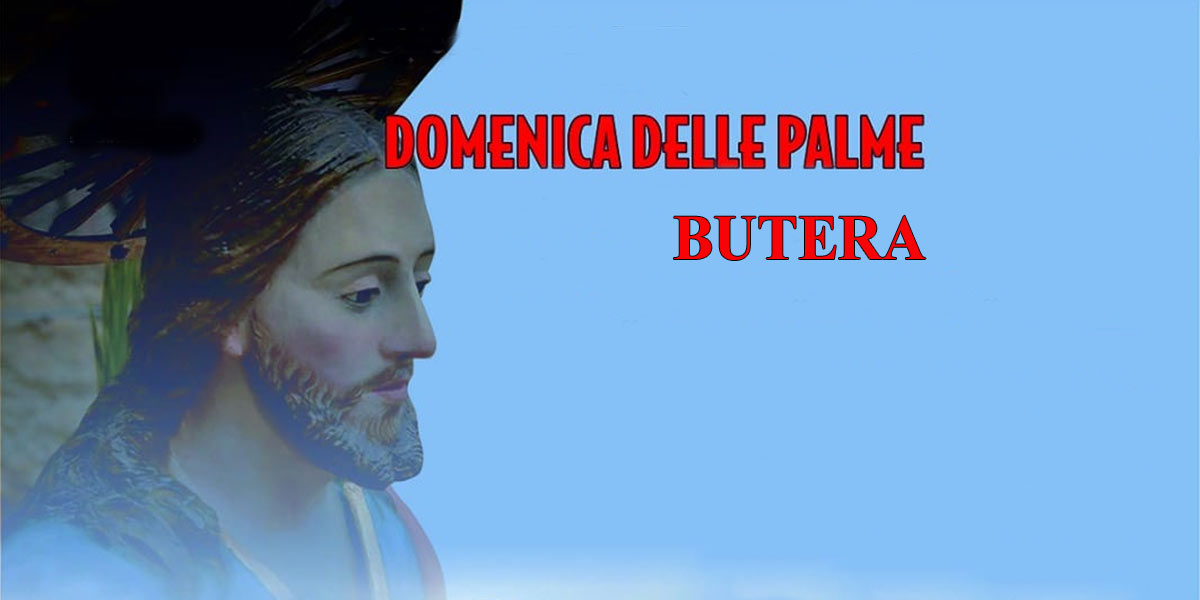 On the occasion of Palm Sunday, Butera hosts the feast of Santu Sarbaturi, i.e. of San Salvatore, the day on which the city remembers the entrance of Jesus in Jerusalem. It is a suggestive and traditional historical re-enactment in which twelve men in historical clothes parade, impersonating the twelve Apostles.
At the end of the morning solemn Mass at the Church of Maria SS. delle Grazie begins the procession of the simulacrum of the SS. Savior followed by the twelve Apostles who heads out of the inhabited center along the surrounding countryside. Among the Apostles, the figure of Judas stands out, a character with deliberately caricatural attitudes. All the faithful then go to the gates of the city, to u Santu Piu, a very suggestive place which is decorated with palm trees where, around noon, the triumphal procession arrives. According to tradition, a kind of auction takes place before entering Jerusalem: the simulacrum of the Savior will in fact be supported by the shoulder who has offered the most, a' advance by sword. After a brief stop in the square, the procession heads towards the Mother Church where the solemn celebration will be celebrated with original music and melodies that refer to the classic Gregorian and to harmonies of ancient popular origin.
enjoysicilia.it is in no way responsible for any errors, omissions or changes due to unpredictable factors. We strongly invite you to check for any last-minute changes by visiting the website and social media of the event organizer whose links are indicated in the information field.
---