Patronage Festival in Belpasso
---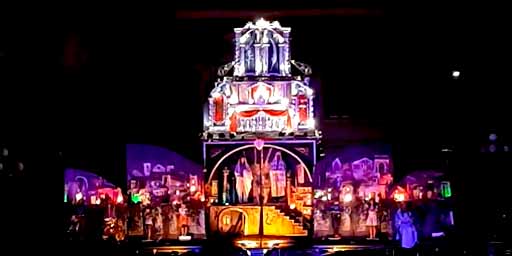 Every year in Belpasso, on the first Sunday of August, the feast of the Patronage of St. Lucia takes place. The party commemorates an event that took place on August 6, 1943: the "tiger" tank placed by the Germans in the village to start the battle jams and does not fire. Event that gave the British the opportunity to enter Belpasso avoiding firefights and which was interpreted as a sign of protection of the patron saint over her city.
On the occasion of the Feast of the Patronage of Saint Lucia they are presented in the square, enclosed behind scenographic panels, the chariots of Saint Lucia: baroque scenic machines that narrate the life of the Saint and her cult in Belpasso. The wagons reach the considerable height of over fifteen meters and a width of about ten meters and are assembled on a trailer.
enjoysicilia.it is in no way responsible for any errors, omissions or changes due to unpredictable factors. We strongly invite you to check for any last-minute changes by visiting the website and social media of the event organizer whose links are indicated in the information field.
---