Li Fimmini festival in Caltabellotta
---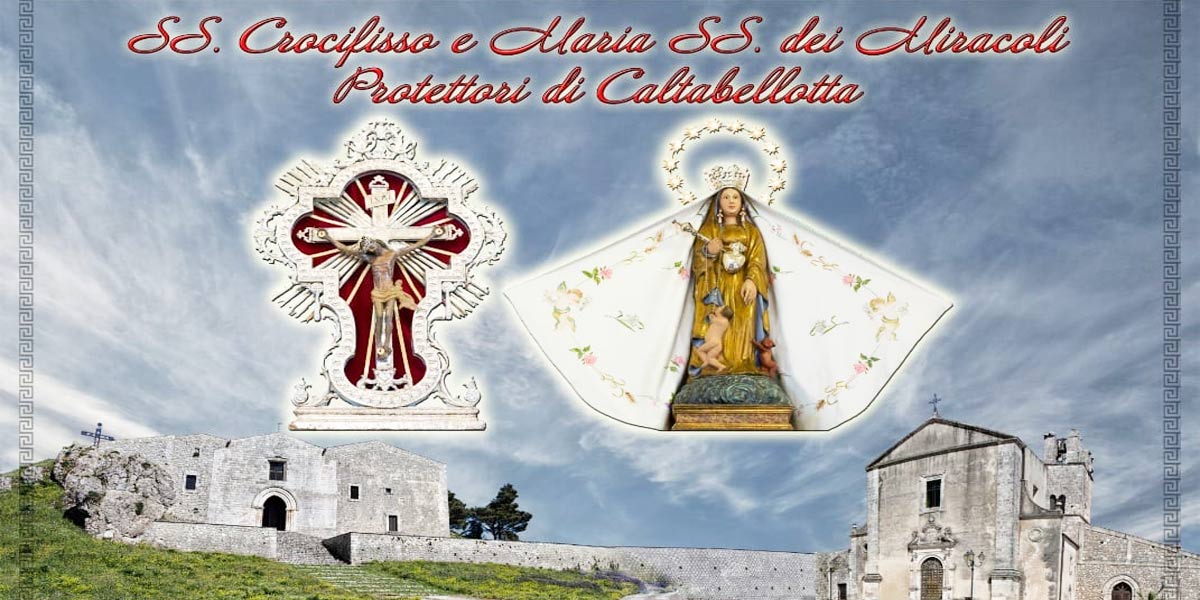 The Thanksgiving feast will take place on 25 March 2023 in honor of the Most Holy Crucifix God Alive and Most Holy Mary of Miracles in Caltabellotta. In the afternoon, a solemn celebration followed by a suggestive procession that will wind through the main streets of the village.
The feast of li fimmini, i.e. the female feast, also known as the Feast of Thanksgiving in honor of the Most Holy Crucifix God Alive and Most Holy Mary of Miracles, is celebrated every year in Caltabellotta between the end of March and the first days of April in memory of the miracle of the rain which took place on March 27, 1957.
The Festival is called the festa di li fimmini as a committee composed only of women organizes the release of the simulacra to be carried in procession, they are in fact, the women take care of the success of the festival thanks also to the support of the community that follows the procession.
The procession unfolds in two phases along the main streets of the town. It begins in the Church of the Cappuccini with the exit of the SS Crocifisso Dio Vivo which heads towards the vault of the Church of S. Agostino, touching the various districts. Arrived there we witness the exit of Maria SS dei Miracoli and then follow the itinerary of the various religious processions of Caltabellotta touching Via Fontanelle, P.za Umberto I°, Randa, Pietra, Putieddi, San Paolo and then returning towards the Church of origin.
enjoysicilia.it is in no way responsible for any errors, omissions or changes due to unpredictable factors. We strongly invite you to check for any last-minute changes by visiting the website and social media of the event organizer whose links are indicated in the information field.
---