Feast of Our Lady of the Letter in Messina
---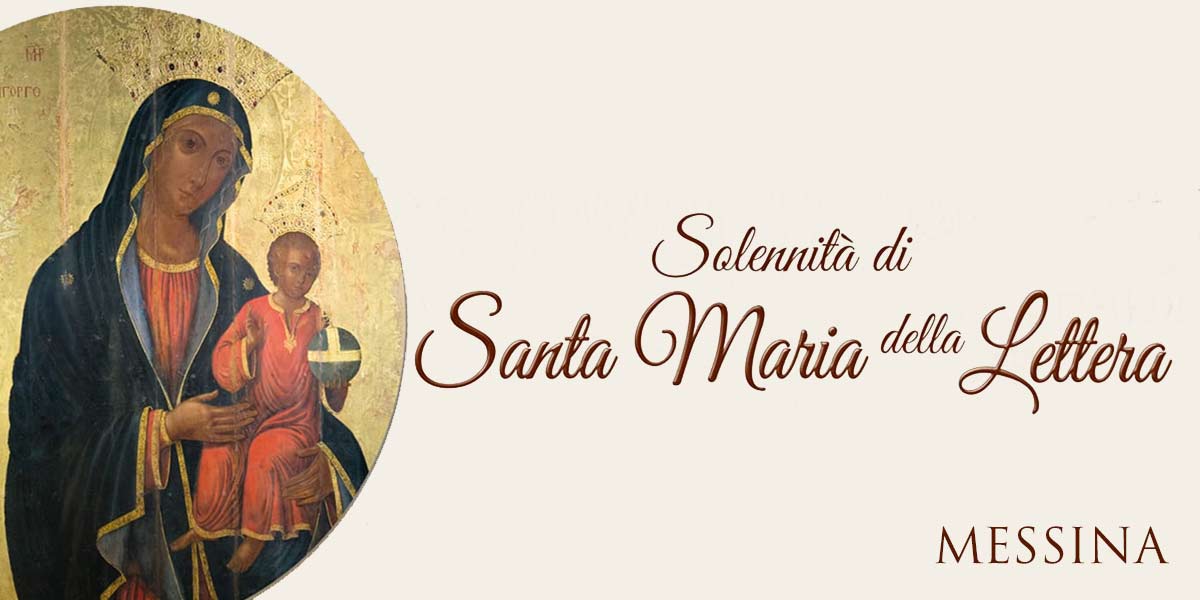 Jacopo Werther - CC4.0
In Messina, the celebrations in honor of the Patron Saint Madonna della Lettera take place on 2 and 3 June.
According to an ancient tradition, in 42 AD. the Senate of Messina sent a delegation to Jerusalem to communicate the city's conversion to Christianity. The ambassadors were accompanied by the apostle Saint Paul, architect of evangelization, and when they returned to Messina they brought a letter, to which a lock of the Virgin's hair was attached, in which the Virgin assured her protection to the city.
Day 2 June takes place the ceremony thanks to which the silver fercolo of the Madonna, carried on the shoulder by a representative of the brotherhoods of Messina, is taken from the chapel and placed in front of the main altar of the Cathedral.
Day 3 June in the morning the Manta of embossed, chiseled and engraved solid gold is exhibited which covers the painting of the Madonna della letter, a 17th century goldsmith masterpiece made by the Tuscan Innocenzo Mangani which represents the most precious work of Treasure of the Cathedral of Messina. In the remaining days of the year, the painting is covered with a silver Manta. This is followed by the solemn procession of the silver statue of the Virgin on which there is a bronze reliquary containing the hair with which the Virgin tied the sacred Letter.
enjoysicilia.it is in no way responsible for any errors, omissions or changes due to unpredictable factors. We strongly invite you to check for any last-minute changes by visiting the website and social media of the event organizer whose links are indicated in the information field.
---