Feast of Our Lady of Providence in Zafferana
---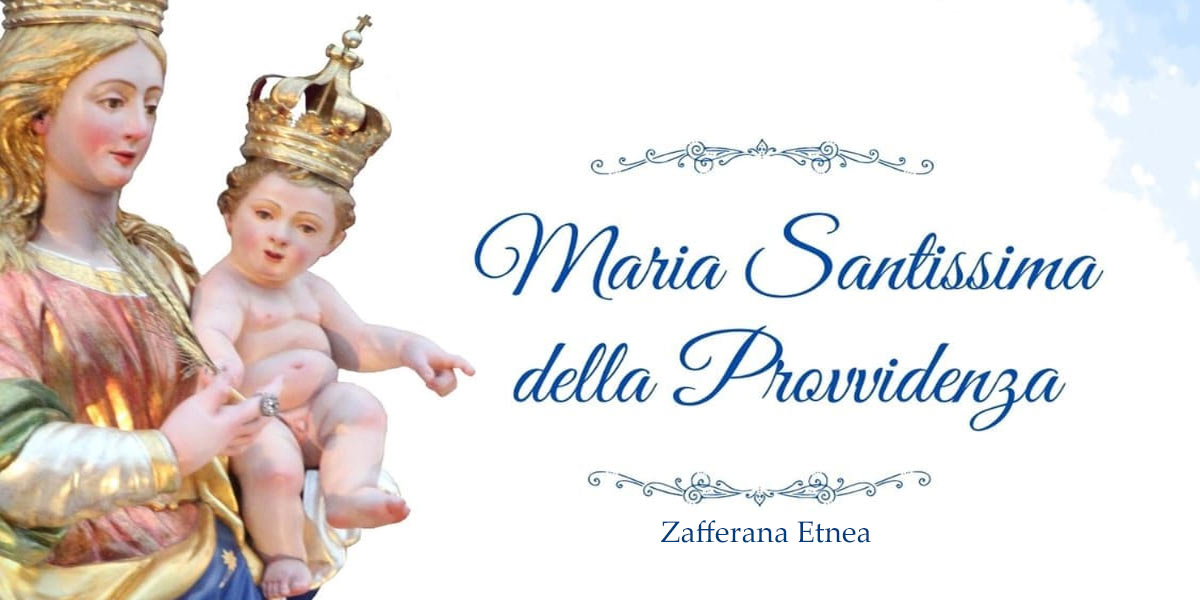 Xxlstier - CC4.0
In Zafferana Etnea the feast in honor of Our Lady of Providence is celebrated on the second Sunday of August.
The Wednesday preceding the feast the Church is enriched with vestments embroidered in pure gold and the "tosello" is hoisted on the high altar, a huge vestment of red velvet and pure gold. Votive candles are lit and the Chaplet recited, a prayer in dialect handed down for generations.
On the Saturday before the day of the feast, in the afternoon the band goes around the city streets and in the evening, after the celebration of Holy Mass, carries out the traditional procession during which wax is offered to the Virgin at the altar of the Madonna della Provvidenza, located at the entrance to the town, to commemorate the prodigious event of 1792 in which the Madonna stopped the lava.
Sunday , the day of the feast, a solemn pontifical is celebrated.
On Monday evening the procession takes place with the statue of the Patron Saint placed on an artistic fercolo, the "Vara".
enjoysicilia.it is in no way responsible for any errors, omissions or changes due to unpredictable factors. We strongly invite you to check for any last-minute changes by visiting the website and social media of the event organizer whose links are indicated in the information field.
---