Feast of St. Hannibal of France in Messina
---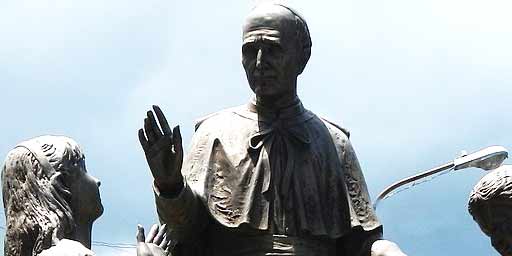 Ramon FVelasquez - CC3.0
In Messina, from 9 to 16 May at the Basilica Santuario Sant'Antonio, the feast of Sant'Annibale Maria Di Francia, founder of the Antonian Basilica takes place.
On 16 May, the anniversary of the canonization of the saint, the traditional distribution del Pane "Padre Francia" in Piazza del Popolo and that of the blessed Gardenias in front of the Basilica of Sant'Antonio. This is followed by the solemn procession of the relic of the uncorrupted Heart of the Saint in a precious reliquary.
enjoysicilia.it is in no way responsible for any errors, omissions or changes due to unpredictable factors. We strongly invite you to check for any last-minute changes by visiting the website and social media of the event organizer whose links are indicated in the information field.
---