Feast of San Giuseppe in Custonaci
---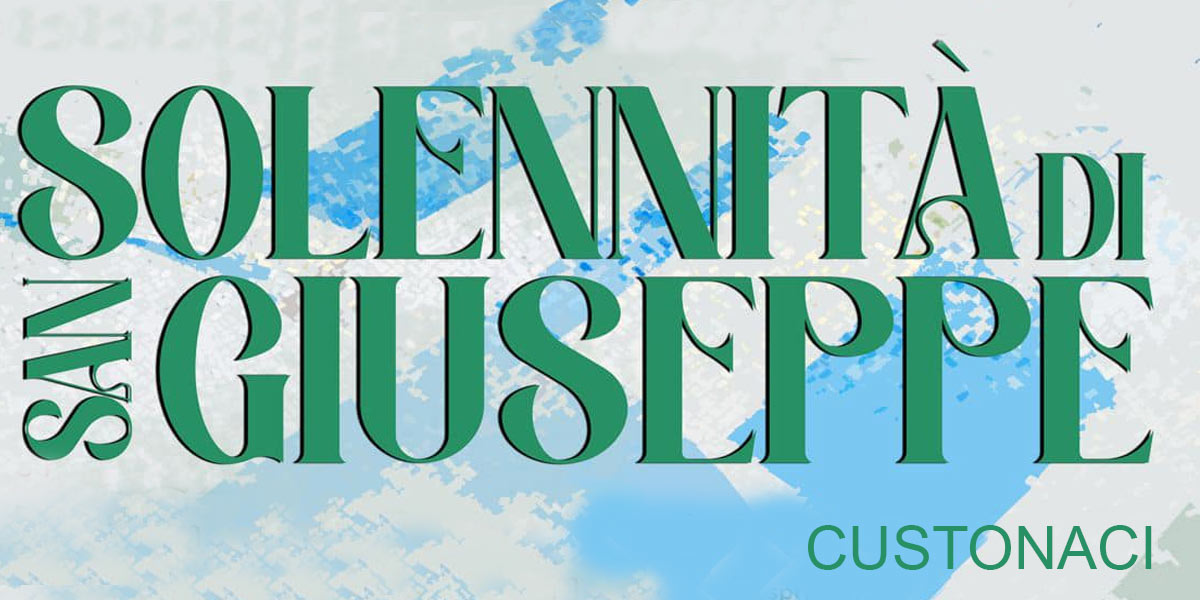 The Feast of San Giuseppe Artigiano in Custonaci takes place in the last days of April. The festivities take place in the Church of San Giuseppe a Sperone in the city of Custonaci, and are usually preceded by four days of preparation.
On the occasion of the festivities, a votive altar is set up filled with the bread of San Giuseppe and three people representing the Holy Family take part in a rich banquet. In the afternoon of the feast day, the procession takes place through the streets of the parish territory. Upon arrival of the procession in the Church, the celebration of the Holy Mass follows.
This feast has its origins in 1880, when the family of Basiricò Giovanni, after having escaped the earthquake and a bolt of lightning, began the tradition of inviting Saint Joseph which is still today renewed.
enjoysicilia.it is in no way responsible for any errors, omissions or changes due to unpredictable factors. We strongly invite you to check for any last-minute changes by visiting the website and social media of the event organizer whose links are indicated in the information field.
---