Feast of San Giuseppe in Enna
---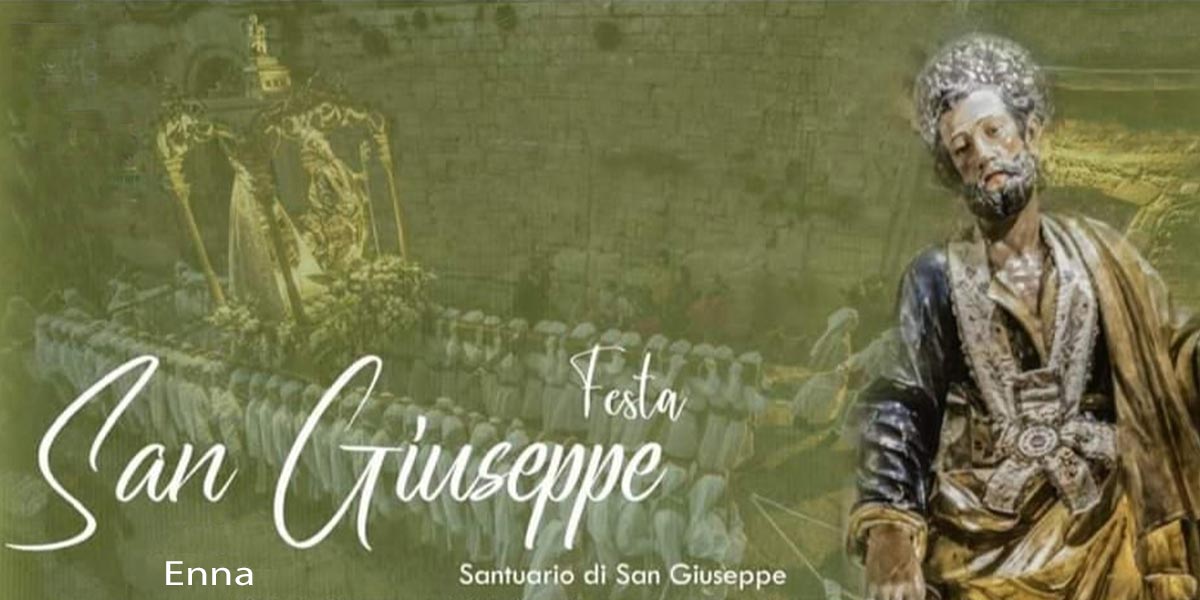 Traditions
The celebrations in honor of St. Joseph in Enna begin on March 10 with the novena. On the eve of the Feast, during the Holy Mass, the Rite of Profession of the new Brothers is celebrated who, after having completed a two-year period of internship at the Brotherhood, are preparing to become effective Brothers. Traditionally, the evenings of the novena, at the end of the religious functions, are enlivened with shows of various kinds.
On March 19, the liturgical day of the feast of St. Joseph, the Holy Masses follow one another throughout the morning during which the traditional Panuzzi di San Giuseppi blessed.
In the afternoon of March 19, the fercolo is carried in procession with the Holy Family, carried on the shoulders of the Confrati.
An ancient tradition of the feast of San Giuseppe in Enna is to set up the tables of San Giuseppe, large tables full of sweets, savory dishes, fruit, vegetables, artistic bread. The only food that is never present is meat since the feast of St. Joseph falls during the days of Lent, during which meat is not eaten. The goods present on the table are made to be tasted by all those present and distributed to those who need them.
enjoysicilia.it is in no way responsible for any errors, omissions or changes due to unpredictable factors. We strongly invite you to check for any last-minute changes by visiting the website and social media of the event organizer whose links are indicated in the information field.
---