Feast of San Giuseppe in Ribera
---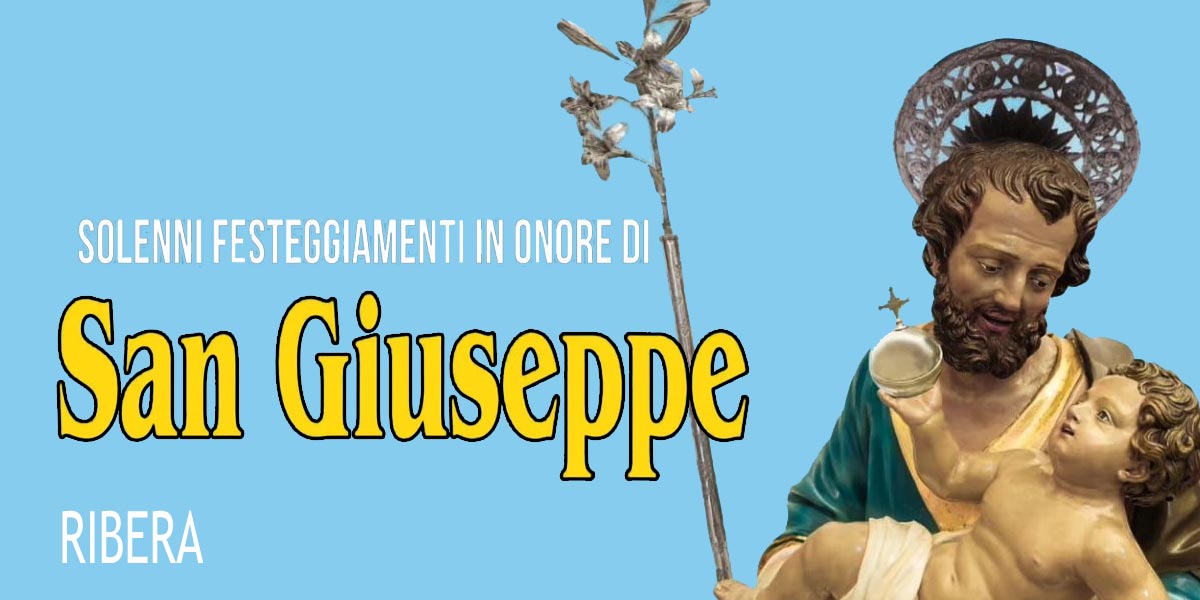 Traditions
The celebrations in honor of St. Joseph in Ribera take place from the Sunday before the feast day until March 19, the day of the feast.
The traditional "laurel entrance" takes place on Sunday. It is a parade of men on horseback holding laurel branches richly decorated with multicolored ribbons followed by the "stràula" or "Stragula", that is high tower, homage to St. Joseph. "is a tower of about 10 meters built on a chariot, harnessed with laurel branches and different forms of blessed bread," cadduri ", linked together, a sign of abundance. The blessed bread is, at the end of the procession , distributed to the participants. The cart is pulled by richly decorated oxen and in the center of the tower there is the picture of St. Joseph, the "father of providence".
The morning of the feast day, the Group of pilgrims, consisting of Saint Joseph, the Madonna and the Infant Jesus on a donkey, followed by the 12 Apostles, go to visit the traditional "Altars", set up inside the houses of the devotees. The large tables are set with many typical Sicilian dishes , excluding meat, where St. Joseph comes to ask for refreshment by beating with his flowered stick. And when the "mistress" of the altar grants her permission, all figures and tourists included are invited to eat all the good things that are found on the tables.
enjoysicilia.it is in no way responsible for any errors, omissions or changes due to unpredictable factors. We strongly invite you to check for any last-minute changes by visiting the website and social media of the event organizer whose links are indicated in the information field.
---