Feast of San Giuseppe in Scicli 2023
---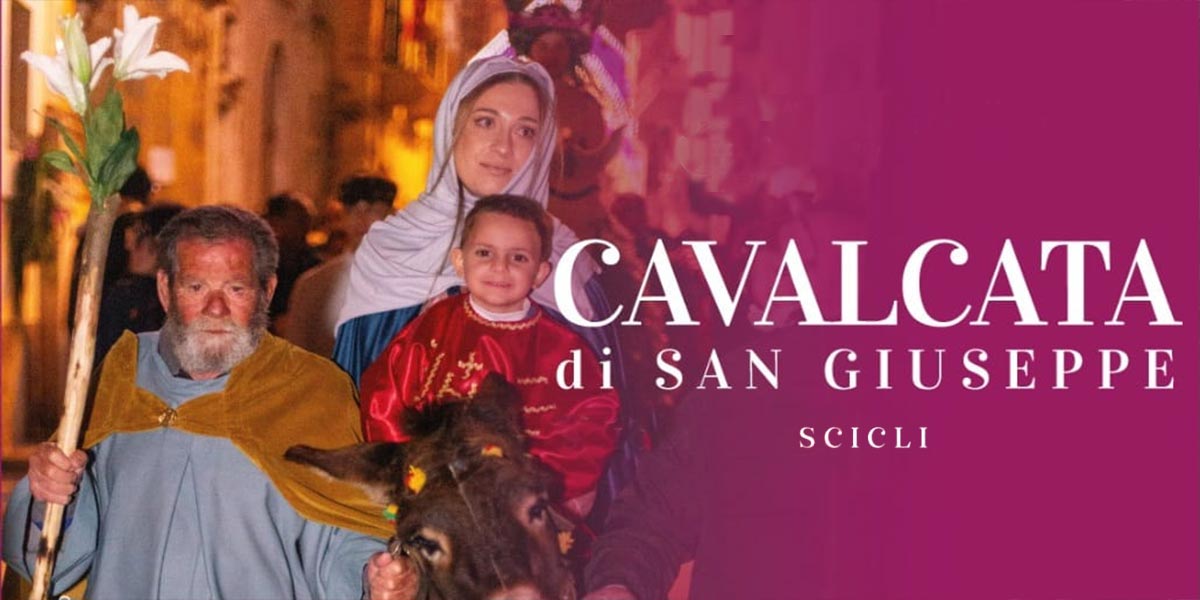 In Scicli, on the occasion of the celebrations in honor of San Giuseppe the Cavalcata di San Giuseppe takes place, a folkloric event in which the horses are richly caparisoned with coats made by weaving wallflower flowers on a jute texture. The horses caparisoned in this way, mounted by riders dressed in the characteristic costumes of the peasant tradition, first parade in front of the church of San Giuseppe and then in Piazza Italia and participate in a competition where the best coat will be awarded. The event takes on a very suggestive character thanks to the presence of the ciaccari, i.e. bundles of ampelodesmo that the knights and the common people hold in their hands, lit to shed light on the Holy Family.
In the evening, at the end of the award ceremony, a procession moves, with the Holy Family at the head, which crosses the streets of the city. The whole city of Scicli is illuminated by the pagghiara, located in the various districts of the city, around which the people of the neighborhood gather who eat and drink together while waiting for the passage of the Holy Family.
The Cavalcade of St. Joseph is a historical re-enactment of the Flight into Egypt of the Holy Family. The representation has very ancient origins, it is believed that it already existed in the Middle Ages and that it was originally a sacred drama to propitiate a good harvest, but that it was gradually assimilated by Christianity, transforming itself into a sacred representation.
During the event there is also the Sagra di San Giuseppe with tasting of typical products.
enjoysicilia.it is in no way responsible for any errors, omissions or changes due to unpredictable factors. We strongly invite you to check for any last-minute changes by visiting the website and social media of the event organizer whose links are indicated in the information field.
---