Feast of San Vito in Partanna
---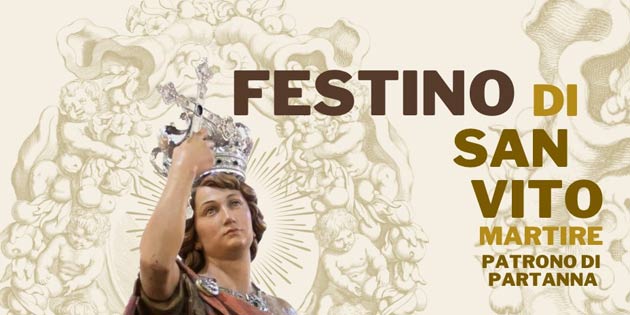 On June 15 the celebrations in honor of the Patron Saint San Vito Martire take place in Partanna.
The celebrations begin with the translation of the simulacrum of the saint and the relics from the Mother Church to the Church of San Biagio. This is followed by the traditional Historical Parade with the triumphal chariot followed by the parade of medieval musicians and drums. A medieval village is set up with an exhibition and tasting of typical products.
In the traditional afternoon the traditional game of the "sea antenna" takes place: a long pole, suspended over the water and soaped, at the end of which a flag is placed that the winner must grab while balancing on the pole.
At dusk on June 15, the evocative procession to the sea takes place, during which the boats in the harbor in the port of San Vito they go out to sea to joyfully welcome the little boat that transports the young Vito, his teacher Modesto and the nurse Crescenza. When the Saint disembarks, the traditional greeting of the boats of devout fishermen follows with the sound of their sirens and launching of rockets.
In the evening the procession of the statue of the Saint covered with insignia takes place: the crown sign of God's prize; the palm that symbolizes the victory of martyrdom; the cross symbol of the strength of faith; and the mantle of ex-votos that shows devotion to the patron saint.
enjoysicilia.it is in no way responsible for any errors, omissions or changes due to unpredictable factors. We strongly invite you to check for any last-minute changes by visiting the website and social media of the event organizer whose links are indicated in the information field.
---