Holy Thursday in Marsala
---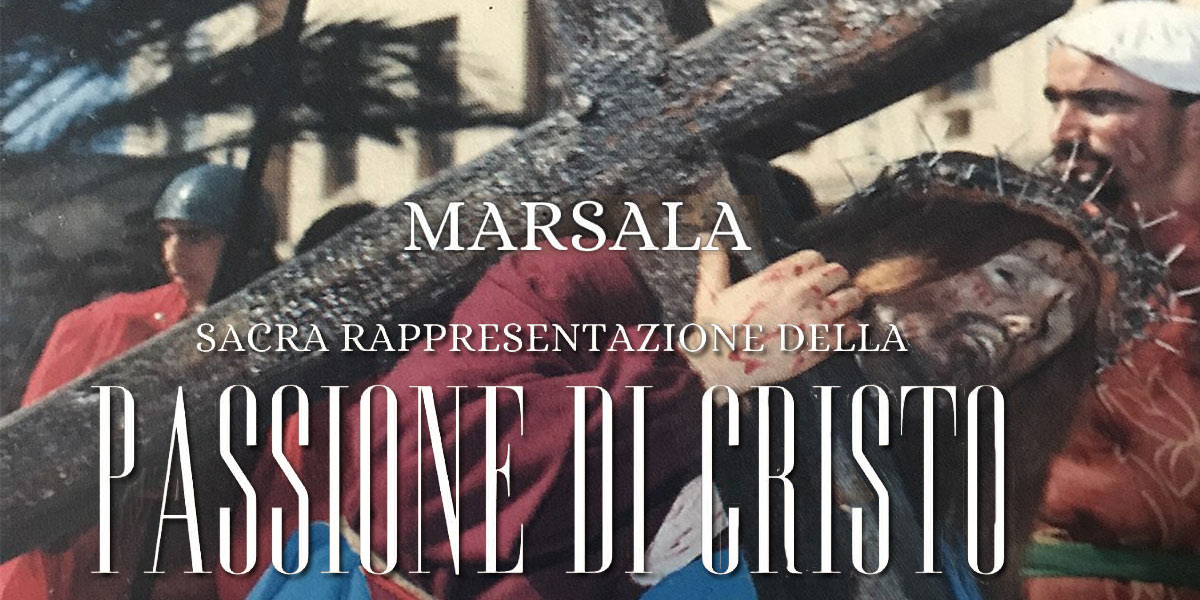 La Rosa dello stagnone - CC4.0
In Marsala the Easter celebrations are of considerable importance. In particular, the Holy Thursday procession is one of the few in Sicily to have maintained the appearance of the ancient theatrical representations.
The Holy Thursday procession of the Living Groups evokes the Via Crucis and is formed by a procession of hundreds of actors and figures, all in period costumes, who act as they walk the streets of the city. Following, the living paintings that represent the most significant moments of the Passion of Christ: the entrance into Jerusalem, the dialogues with the apostles, the meeting with Pilate and Herod, the arrest, the scourging, the road to crucifixion with falls, and so on up to death. During the procession, all the groups are preceded by a hooded man carrying the cross, by the Jews playing trumpet and drum, and by the statues of the dead Christ and the Addolorata, who will be the protagonist of the procession that takes place the next day. br> On Good Friday, after the solemn religious function, the simulacrum of the Dead Christ and the statue of Our Lady of Sorrows are carried in procession through the streets of the city.
enjoysicilia.it is in no way responsible for any errors, omissions or changes due to unpredictable factors. We strongly invite you to check for any last-minute changes by visiting the website and social media of the event organizer whose links are indicated in the information field.
---