Easter in Prizzi - U Ballu di Diavuli
---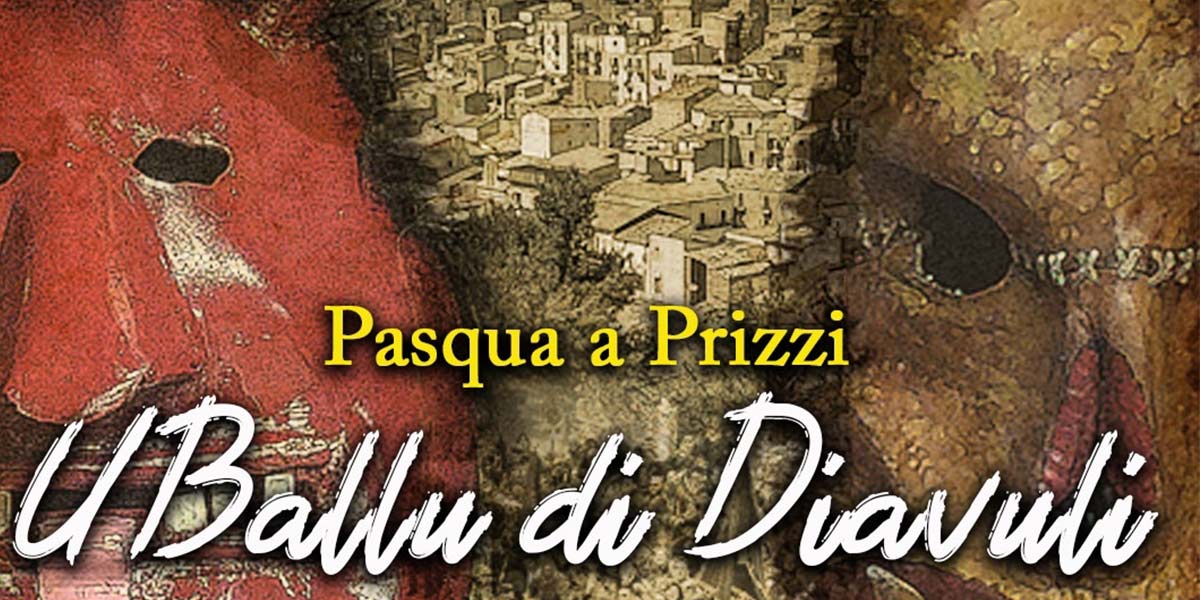 Carmelo Giuseppe Colletti - CC3.0
U Ballu di Diavuli 2023
April 9 Sunday
15:30 - 20:30
On the occasion of Easter in Prizzi numerous events are organized which culminate on Easter Sunday with the traditional U Ballu Di Diavuli, a spectacular event in which faith and folklore, sacred and profane merge.
On Palm Sunday the representation of Jesus' entry into Jerusalem takes place: Jesus the back of a donkey, followed by many children, with an olive branch in hand, it will travel through the streets of the historic center of the village.
On Holy Thursday the foot washing tradition takes place.
On Good Friday at noon the procession takes place with the simulacrum of Christ on a litter covered with a white cloth. The procession winds its way from the church of SS. Crucifix up to Mount Calvary where the Crucifixion will take place. The faithful come on pilgrimage to the cross, where Christ is guarded by two Roman soldiers. In the evening a second procession takes place which accompanies the statues of Our Lady of Sorrows, Mary Magdalene and the Littirinu, the litter on which the dead Christ will be placed, up to Mount Calvary where Christ is found on the Cross. Once at the Calvary, Christ is placed on the Littirinu and a long procession begins through the streets of the historic center up to the Church of SS. Crucifix.
On Easter Sunday the traditional and famous U ballu di Diavoli takes place, featuring Death and two Devils, whose purpose is to prevent the meeting between the Madonna and the Risen Christ. Through leaps, movements and particular choreographies that make up this traditional dance, Death and the Devils will prevent the meeting between the simulacra of Jesus and Mary twice, but on the third attempt they will be defeated by the Angels and the sound of the bells will celebrate the triumph of Good over Evil and the encounter between the Mother and the Son.
enjoysicilia.it is in no way responsible for any errors, omissions or changes due to unpredictable factors. We strongly invite you to check for any last-minute changes by visiting the website and social media of the event organizer whose links are indicated in the information field.
---