Holy Week in Favignana
---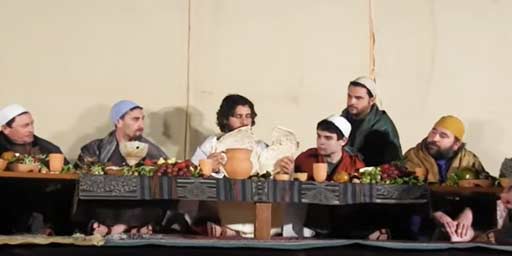 In Favignana, during the Holy week a series of events and representations with living characters are organized.
On Palm Sunday the Blessing of palms and olive trees takes place and, along the way that leads to the Mother Church, the entrance is represented of Jesus in Jerusalem.
On Holy Thursday in the Mother Church, during the Eucharistic celebration, the traditional washing of the feet takes place.
On Good Friday the most evocative event takes place: the sacred representation of the living Passion of Christ in which they are staged some of the last moments in the life of Jesus Christ.
Easter Sunday, the traditional Representation of the Dawn takes place in the main square, that is, the meeting between the risen Jesus and the Madonna.
enjoysicilia.it is in no way responsible for any errors, omissions or changes due to unpredictable factors. We strongly invite you to check for any last-minute changes by visiting the website and social media of the event organizer whose links are indicated in the information field.
---