"Ultimu mierculu" in Polizzi Generosa
---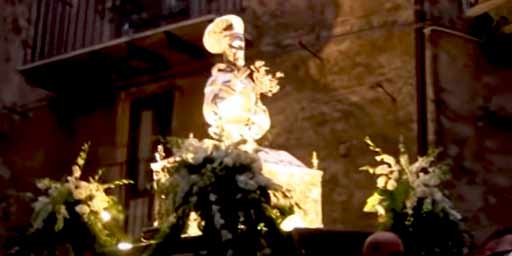 "L'ultimu mierculu" is the feast dedicated to San Gandolfo which every year, on the seventh Wednesday after Easter, takes place in Polizzi Generosa.
The evening before the Wednesday of the last miarculu, a great torchlight procession is held in which everyone participates the citizens with great fervor, while the musical band plays in Piazza Trinità. On the day of the celebrations, the priest leads the Solemn Procession, from the Mother Church to the hermitage, where the liturgical ceremonies take place, carrying a relic of the Saint.
enjoysicilia.it is in no way responsible for any errors, omissions or changes due to unpredictable factors. We strongly invite you to check for any last-minute changes by visiting the website and social media of the event organizer whose links are indicated in the information field.
---