Parrini Village
---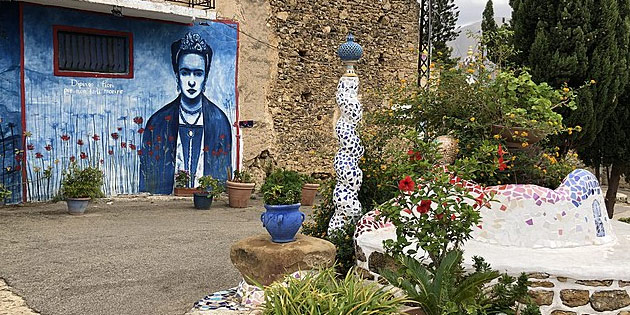 Giuseppe Scandura
---
Borgo Parrini is a small village with colorful streets, decorated and embellished with wonderful murals .
Borgo Parrini has an ancient history and is an almost abandoned village, where they live little less than 20 people. Its origins date back to the early 1600s, when the Jesuit Fathers of the Novitiate of Palermo bought the lands in some fiefs in the territory of Partinico. The village, which has become a ghost town, was recovered by a few citizens who have continued to care for the town since the 1970s. Among these is Giuseppe Gaglio who has recovered some properties in the town, inspired by the architecture of Antoni Gaudì.
The village is an open-air museum : murals and writings adorn the walls of the city. Inside the village there is also a house museum where you can discover the curious internal decorative motifs and the collection of manufactures created by local artists.