Loggiato del Sinatra in Ispica
---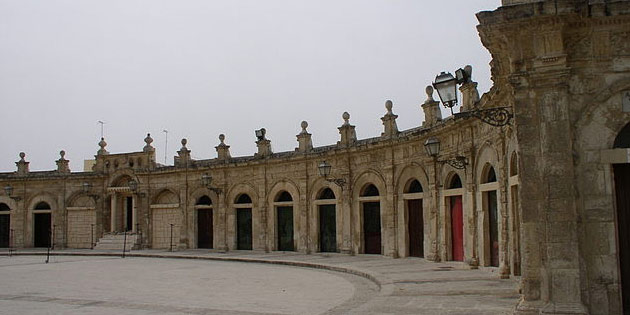 Giuseppe Scandura
---
The Loggiato del Sinatra, which defines the square in front of the Basilica of Santa Maria Maggiore, is one of the most iconographic rococo architecture in the city of Ispica.
It was built in the mid-18th century on a project by the architect Vincenzo Sinatra, almost in parallel with the construction of the Basilica.
It has 23 openings, interspersed with pilasters, which form an elegant and delicate diaphragm between the elevation and the unlimited horizon in front.
The Basilica of Santa Maria Maggiore and the Loggiato del Sinatra representing, together, a single great monument of incredible historical and cultural value as well as a place of great charm.