Montevago
---
Things to do, attractions, interesting facts
---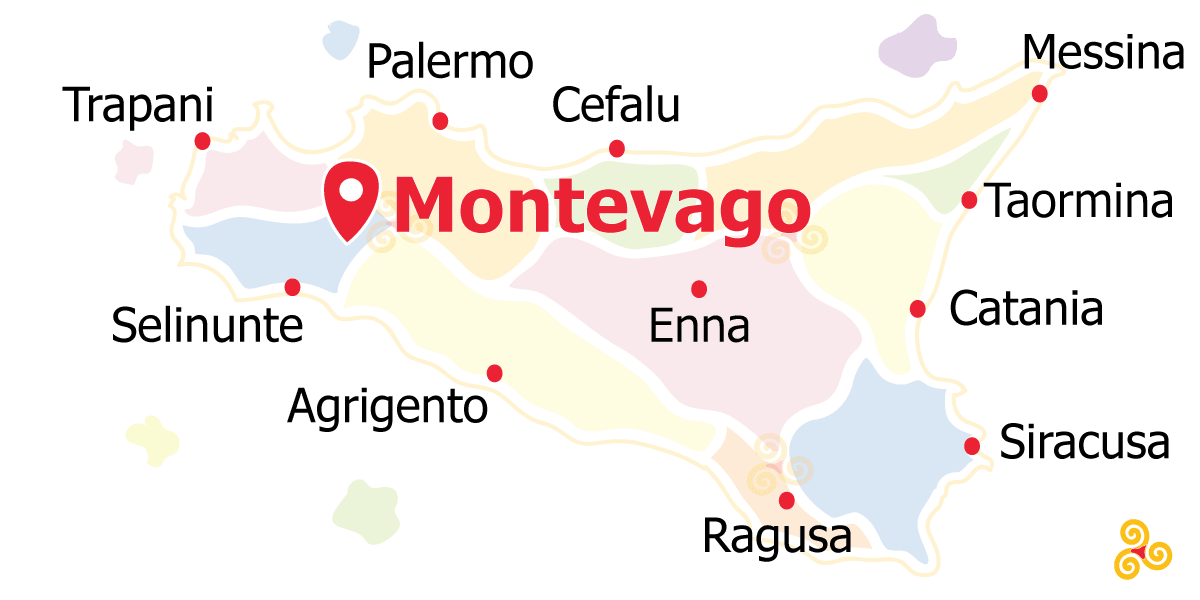 Area: Selinunte and Belice Valley
The city of Montevago was completely razed to the ground following the terrible earthquake in the Belice Valley in 1968.
Only the ruins remain of the ancient town today, and some of its ancient artistic treasures are kept in the new Mother Church.< br>Today Montevago has wide streets, large squares and modern architecture, and is known for the sulphurous water source that gave rise to the Acqua Pia spa, to which the legend of Cinzio and Corinthia is linked.
In its territory there are there are several archaeological sites that still retain traces of its ancient past.
Things to do
Tour, Experience, Tastings,...
---
What to eat
Typical food, local wines and drinks, traditional dish to taste in Montevago
You can obviously taste all the typical products of Sicilian cuisine, the most well-known ones, such as cannoli, Sicilian cassata, arancini, etc. But there are some specialties typical of this area that are more difficult to find in other areas of Sicily.
Where to stay
Best Offers of Vacation Rental, hotel, B&B where to sleep in Montevago
---
Nearby Places
---
Below you will find a list of the most beautiful places to visit in the surroundings of Montevago. The places are located at a maximum distance of about an half hour by car. Good fun!