Wrought iron objects
---
Handmade Product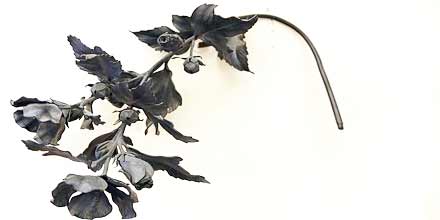 Patafisik - CC4.0
A very common form of craftsmanship in Sicily is the working of wrought iron.
It is an ancient art that has its roots in the seventeenth century, when the blacksmith shops began a prestigious production of gates and balconies intended to embellish the aristocratic patrician residences.
The working of wrought iron is achieved by placing iron ore and a layer of charcoal in a domed oven and blowing inside with a bellows . It is a long process and requires great skill and dexterity from specialized blacksmiths.
The wrought iron objects are real masterpieces. Pot holders, flower boxes, lamps, key hangers, coat hangers, mirrors, and knick-knacks are just some of the many products made entirely by hand by skilled Sicilian artisans.
---