Sicilian fried pizza
---
Street Food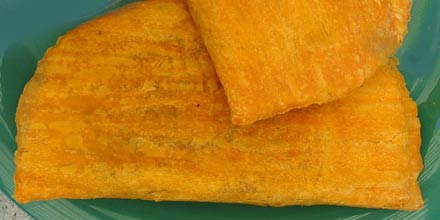 ritcharnd moskow - CC4.0
The Sicilian pizza, also known as Sicilian fried pizza or simply "Siciliana", is a bundle of brioche dough stuffed and fried with a filling of tuma and anchovies.
The invention of Sicilian pizza is due to the skill of Donna Peppina that in 1924 in Zafferana Etnea found this unusual combination of countryside and sea flavors.
Sicilian pizza should not be confused with the classic fried calzone of the Palermo tradition as it has completely different flavors and textures.
Over the course of the For years, the traditional Sicilian pizza has been combined with versions with different fillings.
---