Sicilian embroidery
---
Handmade Product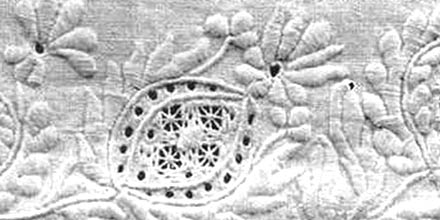 The art of Sicilian embroidery is an ancient art, since the 14th century the parades and laces have embellished the kit and linen of young Sicilian women: the sheets, pillows, tablecloths were finely decorated with gold and silk embroidery.
"Embroidery is a Sicilian artisanal production that constitutes a heritage of the past and present" (Ancient text by Giuseppe Pitrè, 1910).
Today the embroiderers, using ancient techniques and methods of production, making embroidery, lace and lace that go to embellish tablecloths, sheets, handkerchiefs and much more.
A typically Sicilian embroidery technique of great value is that of the Sicilian sfilato.
---