Castelmola almond wine
---
Meditation Wine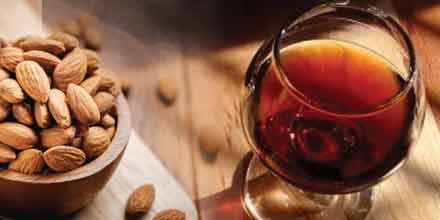 Castelmola Almond Wine is a product whose origins date back to the early twentieth century but which recalls a much older technique that has its roots in the period of Greek domination in Sicily. This technique consisted in adding some typical Sicilian products to the wines made on the island, giving them unique aromas. Thanks to this technique, there was a greater demand from the merchants who reached the Sicilian ports.
This ancient custom was replicated in 1907 by Vincenzo Blandano, known for being also the founder of the first coffee in the city, the ancient Caffè San Giorgio in piazza Sant'Antonio, who used almonds to flavor his wine, creating the "Blandanino". He managed to revive the mysterious divine nectar with aphrodisiac properties and used to offer it to tourists and guests as a welcome sign.
Almond wine has a dark amber color, with a very intense aroma that does not hide at all. Sicilian almonds. On the palate, the Castelmola Almond Wine is decisive and intense, with an almost liqueur consistency.
---