Pietro Griffo Archaeological Museum of Agrigento
---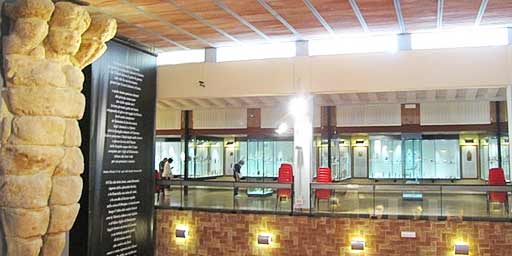 Hein56didden - CC4.0
---
Pietro Griffo Regional Archaeological Museum of Agrigento is one of the most important and visited archaeological museums in Sicily.
The museum collects the collections of state, civic and diocesan archaeological materials from the history of the city of Agrigento and its territory.
The building that houses the museum, designed by Franco Minissi, is an admirable fusion of ancient factories, the Cloister of San Nicola, and modern structures.
The archaeological museum has two itineraries : the first exhibits the finds from Akrágas ad Agrigentum; in the second, the finds from the territory of Agrigento, Enna and Caltanissetta.