Pantelleria Island
---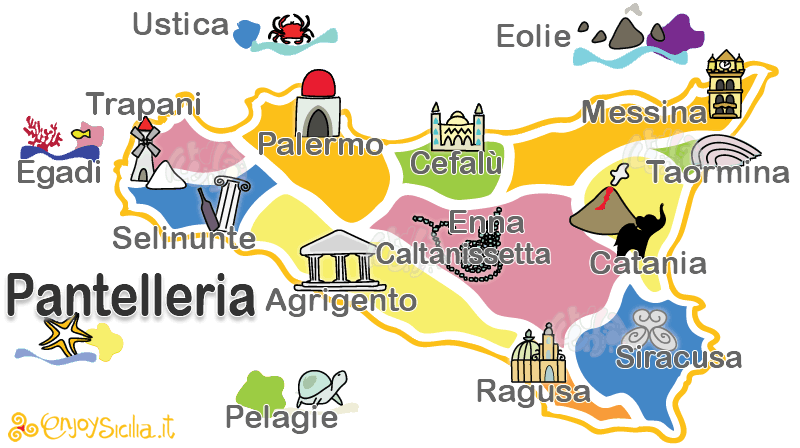 Tourist Attractions
---
Monuments, Churchs, Castles, Squares, Museums, historical buildings, Archaeological areas, Gardens, Lakes, Parks, Natural reserves, Rivers, Waterfalls,...
What to see in Pantelleria?
Events
---
Traditional and Religious Festivals, Historical reenactments, Exhibitions, Musical enterteinment, Sport events, guided Tour,...
What to do in Pantelleria
Typical Products
---
What to eat in Pantelleria?
Traditional dishes, typical food, wine, beer, desserts, agricultural products, artisanship, local handcrafted products,...
Handicrafts
---
What to buy in Pantelleria
Souvenirs, ceramics, local handcrafted products, typical sicilian items,...
Interesting Facts
---
What to know about Pantelleria
Fun Facts, Myths, legends, habits, famous places, movie location and set, folk tales,...