"Inspector Montalbano" - Tonnara Scopello
---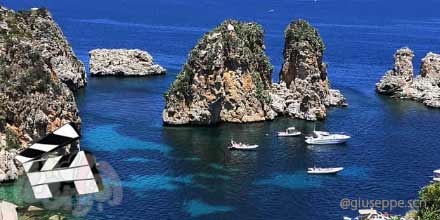 Giuseppe Scandura
Some scenes of an episode of the television series "Il commissario Montalbano" were shot at the Tonnara di Scopello.
Inspector Montalbano is an Italian television series, based on the novels of Andrea Camilleri, which tells the story of Salvo Montalbano, police commissioner in the imaginary Sicilian town of Vigata.
La Tonnara di Scopello, in the territory of Castellammare del Golfo, appears in some scenes of the episode "The sense of touch" in which the inspector investigates the death of Enea Silvio Piccolomini, a blind man, who died from the administration of an excessive dose of the medicine he was taking.
---