Places of "Le Grand Bleu" - Taormina
---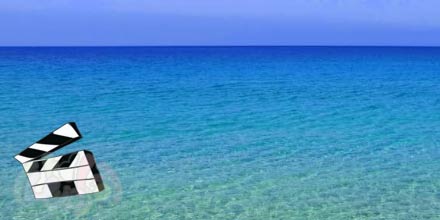 Giuseppe Scandura
Taormina and its splendid sea were the setting for the film Le Grand Bleu, a film in which the sea is the protagonist.
Le Grand Bleu, a 1988 film by Luc Besson, was the opening film of the Cannes Film Festival of the same year and immediately translated into a phenomenal success with audiences in France.
In Italy, however, the film was only released in 2002 following a libel suit brought by Enzo Maiorca, who recognized himself in the caricature character of the Italian freediver Enzo Molinari, played by Jean Reno.
Le Grand Bleu traces the story of great friendship and loyal competition between the two world champions of freediving Jacques Mayol and Enzo Maiorca, played by Jean-Marc Barr and Jean Reno. It is a story of visceral passion for the abyss and indomitable attraction for the Big Blue.
In the film, the plot moves rapidly from Peru to Greece, from Taormina to the French Riviera.
Numerous scenes were shot in Taormina. The film shows the train station, the historic center of Taormina, the San Domenico hotel where the two champions go after their arrival in Sicily and the Capotaormina hotel where Mayol and Molinari engage in a very dangerous freediving competition.
---