Mimì metarllurgico ferito nell'onore
---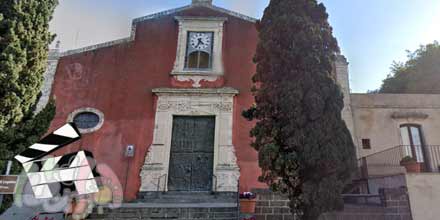 The scenes from the movie Metallurgical Mimì wounded in honor take place in the streets of the Ognina district and on the Catania seafront.
The film, written and directed by Lina Wertmüller, tells of Mimì, a Catania laborer played by Giancarlo Giannini who, fired for his convictions, is forced to leave his wife and leave for Turin in search of a new job. Here he weaves an affair with a young woman. Meanwhile, his wife talks to a sergeant. Back in Catania he has to manage a difficult situation.
The main place of the film's action is the Ognina district, on the Catania seafront. The church of Santa Maria dell'Ognina in Piazza Ognina is the place where the skirmishes between Mimì and Brigadier Amilcare Finocchiaro take place.
In the background of the same square you can recognize Mimì's house. The setting of the film revolves around two main places: Mimì's relationship with politics and intertwining with the mafia are set in Ognina in via Porto Ulisse and in via Marittima; while the courtship of Amalia takes place in the frame of the historic center.
---