Erice ceramics
---
Handmade Product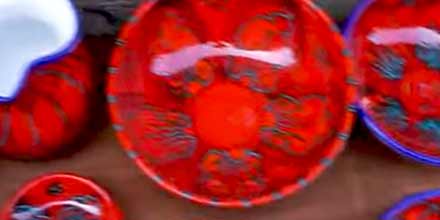 The Erice ceramic has a decoration that follows floral motifs or geometric designs: some decorations are inspired by the textures of the Erice carpets, others by the typical pebbles of the village streets.
The Erice ceramic is characterized by the use of intense colors : in addition to green, yellow and blue, typical colors of Sicilian ceramics, there is also orange and red.
Erice ceramics combine traditional works with more contemporary works, both in terms of colors and techniques used.
---