Ceramics of Santo Stefano di Camastra
---
Handmade Product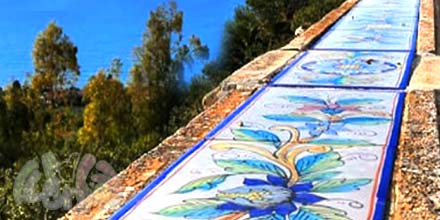 Giuseppe Scandura
The pottery of Santo Stefano di Camastra is one of the most renowned handicraft products in Sicily.
The Ceramiche di Santo Stefano di Camastra are characterized by their floral motifs and bright colors with colors ranging from cobalt blue to honey yellow and red. The production and decoration process of the Ceramics of Santo Stefano di Camastra is very long and is entirely handcrafted using ancient techniques.
The flourishing ceramic production activity in Santo Stefano di Camastra dates back to the mid-eighteenth century when the master potters and majolica makers arrived in the wake of the rich lord Antonino Strazzeri, the prince of Sant'Elia, bringing new techniques to the nascent local factories. Commercial exchanges with the masters of Vietri allowed the masters of Santo Stefano to learn and perfect the tile coating technique and to achieve high quality standards.
---