Rabbit "alla Pattuisa"
---
Dish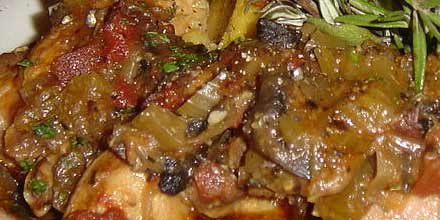 Calgary Reviews - CC2.0
The Rabbit alla Pattuisa is a second dish typical of the Ragusan tradition, a tasty variant of the classic chicken alla cacciatora. The peculiarity of the dish is the fact that the meat is marinated with wine. Originally the wine used was the "Porto", for this reason the dish is called "Pattuisa", which means precisely "Portuguese style".
---