Sicilian whistle
---
Musical Instruments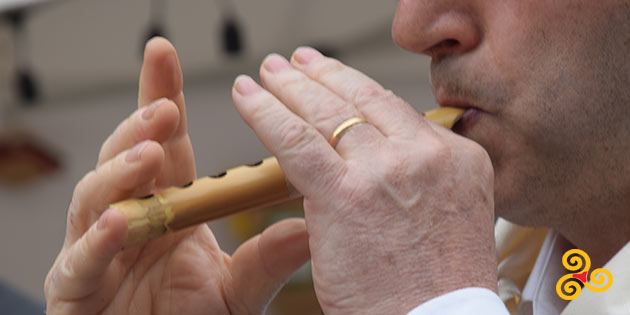 The Sicilian whistle is a wind instrument typical of the Sicilian tradition. It is the shepherd's flask which in the post-war period is used in Sicilian folk groups, flanked by the tambourine, the guitar and the accordion.
Depending on the territory it can take on different names, it is called "friscalettu", "frautu", "fischiettu "," Frischiettu ", or" faraùtu "
The Sicilian whistle is made in an artisanal way with a simple piece of Mediterranean cane on which, with the tip of a knife or on fire, six or seven frontal holes and one or two rear. The sound is obtained by blowing into the beak and modulating the closing of the holes with the fingers.
---