Carpets from Erice
---
Handmade Product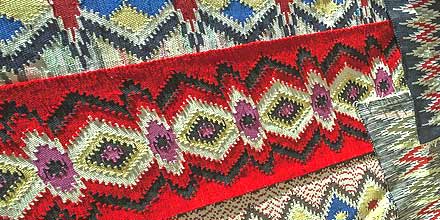 Rodrigo Silva - CC2.0
The Erice rugs are a typical artefact of Erice's artistic craftsmanship.
The Erice rugs are hand-woven and decorated with recycled fabrics. Scraps of fabric are used because it is with the intention of not wasting anything that these rugs originated.
These are artifacts born from the imagination and dexterity of women skilled in weaving scraps of multicolored fabrics. The rugs are characterized by geometric motifs, often in zigzags, and by colorful and bright colors. The techniques used are very particular and require a lot of time and patience.
---