Salemi first capital of Italy
---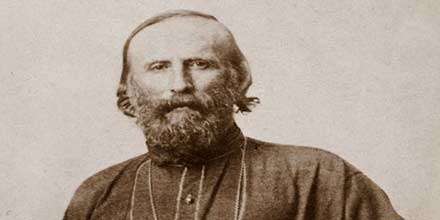 On May 14, 1860, Salemi was the first capital of united Italy for just one day.
Giuseppe Garibaldi, infatti, dopo essere sbarcato a Marsala, raggiunse la città di Salemi dove il 14 maggio 1860 fu accolto dalla popolazione. A lui si era unito il barone Giuseppe Triolo di Sant'Anna di Alcamo, e grazie all'appoggio di questi e dei suoi uomini, Garibaldi assunse il dominio in nome di Vittorio Emanuele II re d'Italia dichiarandosi dittatore del Regno delle Due Sicilie.
Garibaldi fece quindi issare sulla cima della torre cilindrica del castello di Salemi la bandiera tricolore proclamando Salemi la prima capitale d'Italia, onorificenza che però durò solo un giorno.
Nella Piazza del municipio, denominata "Dittatura" a ricordo dell'evento, è posta una lapide commemorativa a ricordo di questo importante evento storico.
---