Palm Sunday in Gangi
---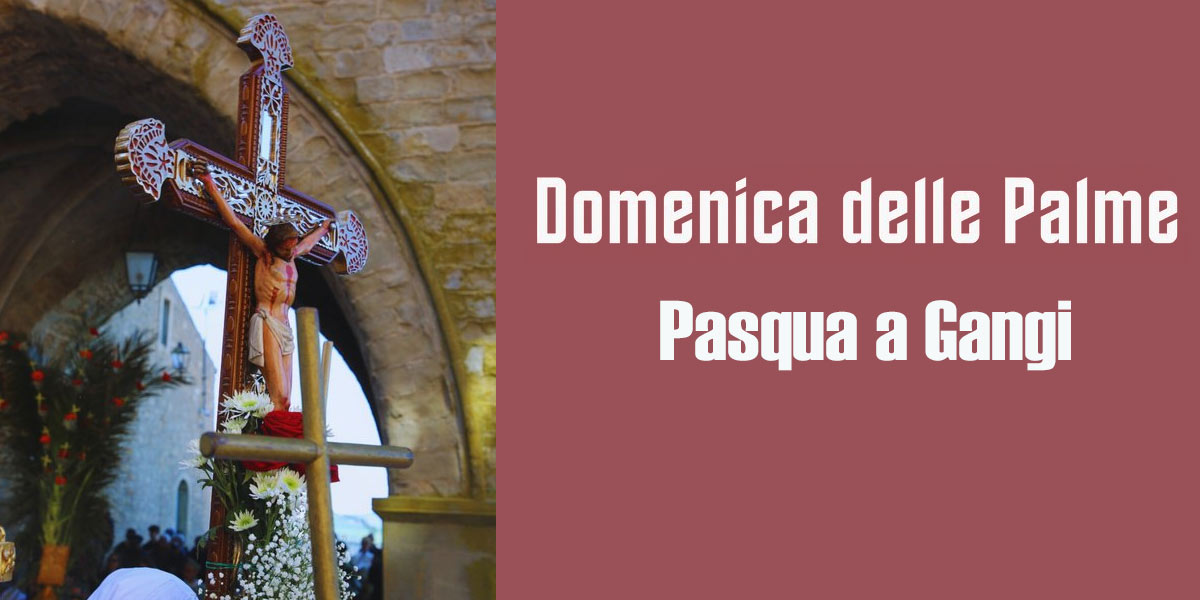 On Palm Sunday a series of rites take place in Gangi that are part of a deeply rooted religious tradition. a rigid cyclical order, proceeds to the division of the palms and the preparation of the "Big Palms" to be carried in procession with flowers, date branches and sacred symbols handcrafted, using the same palms, and the "Crocette d'azona", that is the bramble wood.
At the same time the dressing of the brothers takes place, some with a white tunic covered by a cloak that has a different color for each brotherhood, others with the classic "little dress", while the "tamburinara" wear the precious "Rubriche", ancient eighteenth-century dresses embroidered by hand with the use of gold and silver.
Around 9.30 the procession starts, with the youngest brotherhood at the head, that of San Giuseppe dei Poveri, and in the queue L a more ancient, that of the Holy Savior. Behind each "Grande Palma", carried on the shoulder, the confreres parade preceded by the "tamburinara" who announce the arrival of the procession.
The procession ends at noon again in the Mother Church, where before attending the Holy Mass, the "Tamburinara" will give rise to a spectacular rhythmic performance while witnessing the suggestive entrance of the large palm trees under the access arches of the Mother Church.
enjoysicilia.it is in no way responsible for any errors, omissions or changes due to unpredictable factors. We strongly invite you to check for any last-minute changes by visiting the website and social media of the event organizer whose links are indicated in the information field.
---