Feast of Our Lady of Miracles in Alcamo
---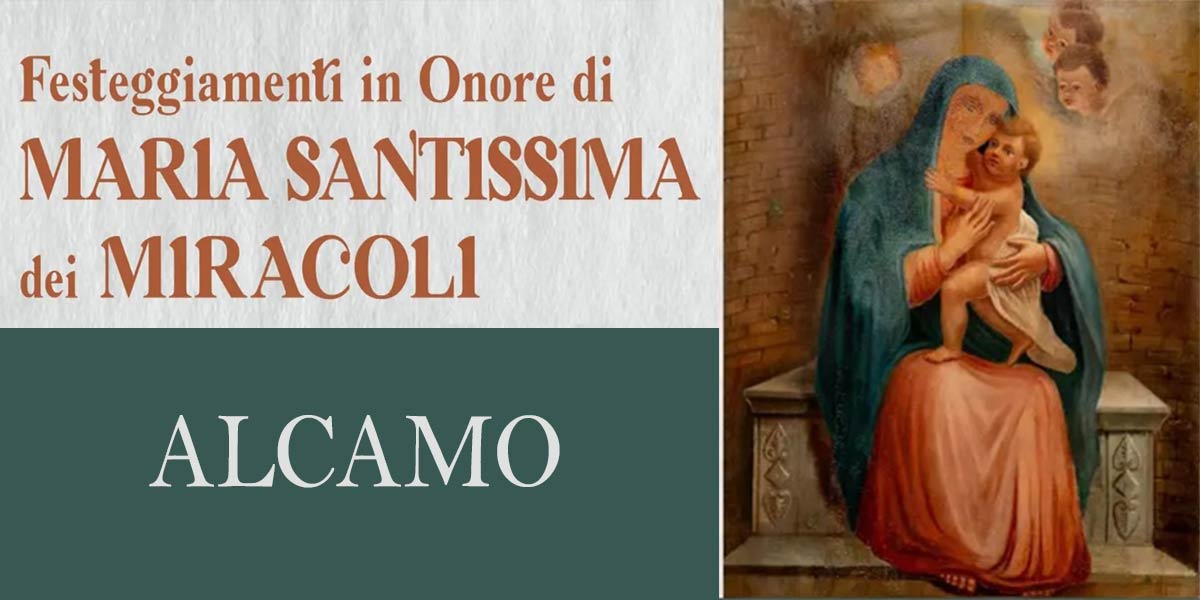 Lorenzo Gigante - CC1.0
In Alcamo, the celebrations in honor of the Patron Saint Maria SS dei Miracoli take place on 21 June.
The feast commemorates the apparition of the Virgin on 21 June 1547 to some commoners near the stream north of the city. According to tradition, some women, while washing clothes, were hit by a flurry of stones and remained unharmed. In that place the icon of the Virgin was found hidden in the rubble of a small chapel.
During the festivities the so-called "descent" to the Sanctuary takes place during which the faithful, the city authorities, and a procession of characters in period dress go to the sanctuary to pay homage to the Madonna dei Miracoli.
On the feast day, the procession of the simulacrum of Maria Santissima dei Miracoli takes place through the city streets until late in the evening.
enjoysicilia.it is in no way responsible for any errors, omissions or changes due to unpredictable factors. We strongly invite you to check for any last-minute changes by visiting the website and social media of the event organizer whose links are indicated in the information field.
---