Feast of Maria SS Immacolata in Fiumefreddo
---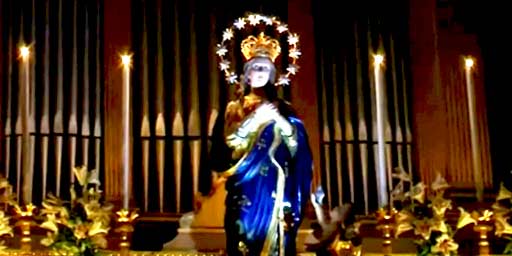 In Fiumefreddo, the feast in honor of Mary Immaculate takes place on the last Sunday of July. In the afternoon, after the celebration of the mass, the procession of the simulacrum preserved in the Mother Church takes place through the city streets.
Maria SS. Immaculate Conception is celebrated and carried in procession, but only through the streets adjacent to the Mother Church, also on the occasion of the solemnity of 8 December.
enjoysicilia.it is in no way responsible for any errors, omissions or changes due to unpredictable factors. We strongly invite you to check for any last-minute changes by visiting the website and social media of the event organizer whose links are indicated in the information field.
---