Feast of San Giuseppe in Santa Croce Camerina
---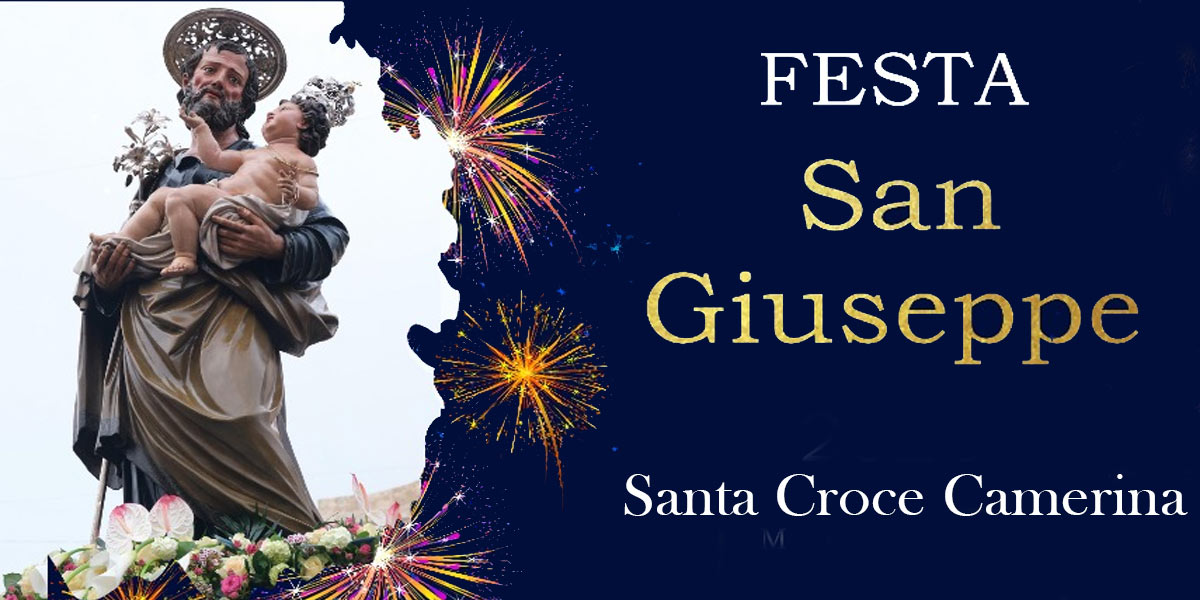 Feast of San Giuseppe in Santa Croce Camerina takes place in March and has very ancient origins. The celebration of the feast dates back to 1832, when Baron Guglielmo Vitale, after his death, left the income of three vineyards to the Mother Church to solemnize the feast of the Patriarch. On this occasion, large tables were prepared, the so-called "Dinners", which still today the faithful offer to the Patron Saint out of devotion or grace received.
On the feast day, at noon the procession with the representatives of the Holy Family followed by the faithful who go to the house where the dinner was set up. Once in front of the entrance door, St. Joseph knocks with his stick three times, answers a series of questions, and is finally invited to take part in the banquet with the whole family.
Another traditional moment of the feast is the "dinner auction ", that is the sale of typical products and handicrafts whose proceeds are donated to the parish.
During the celebrations there is also the procession of the simulacrum of St. Joseph through the streets of the center, the tasting of the typical products of dinner of San Giuseppe, and other collateral events.
Dates and Scheduling
Lunedì 20
13:00 Exit of the traditional "DINNER" organized by the Municipality of Santa Croce Camerina, at the town hall
via Carmine 95
enjoysicilia.it is in no way responsible for any errors, omissions or changes due to unpredictable factors. We strongly invite you to check for any last-minute changes by visiting the website and social media of the event organizer whose links are indicated in the information field.
---