Feast of San Pancrazio in Giardini Naxos
---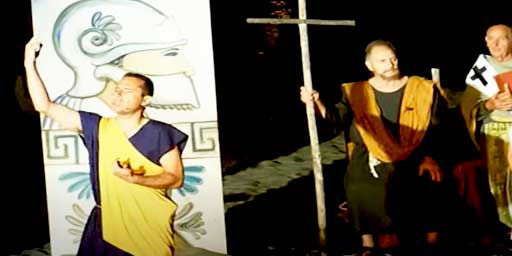 Every year, in August, the celebrations in honor of San Pancrazio, the first Bishop of Sicily, who came from Antioch of Syria in 42 AD take place in Giardini Naxos. on the beach of ancient Naxos to announce the Gospel.
On the occasion of the celebrations, the "Sciabica", traditional fishing in costume on the beach, a historical re-enactment of the origins of Naxos, of the landing of the Saint and the traditional and suggestive procession takes place at sea, with the participation of all the boats of the three fishing districts of Giardini: "Saja", "Pietragoliti", and "Schisò".
enjoysicilia.it is in no way responsible for any errors, omissions or changes due to unpredictable factors. We strongly invite you to check for any last-minute changes by visiting the website and social media of the event organizer whose links are indicated in the information field.
---