Easter in Alcara Li Fusi
---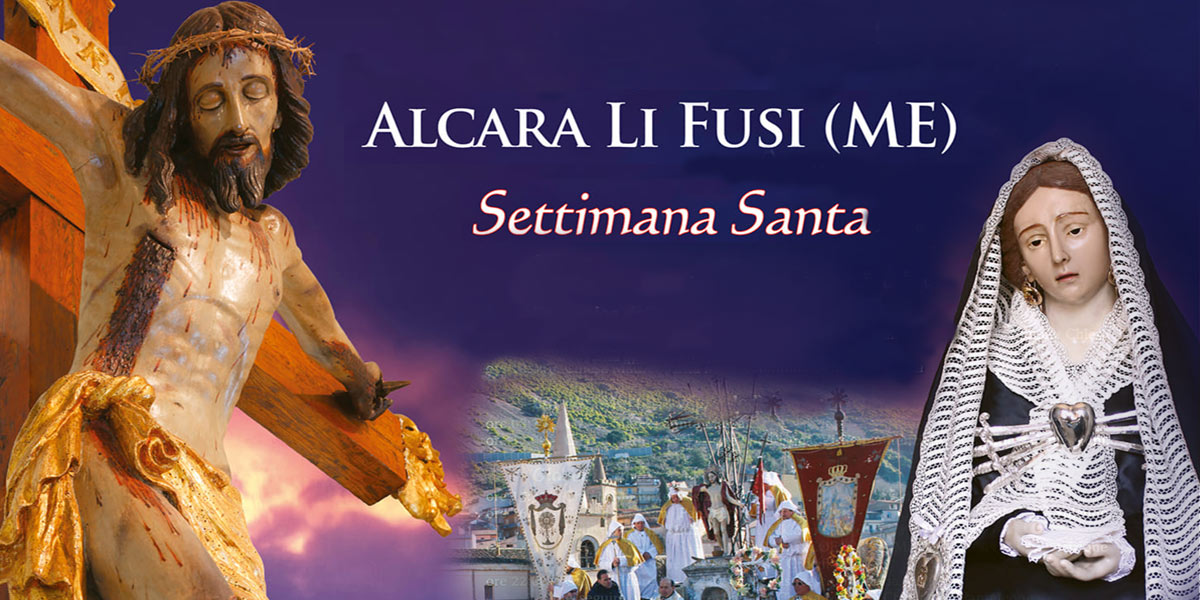 In the small village of Alcara Li Fusi the rites of the Holy Week are deeply felt.
In the first three days the devotees go to the Mother Church to recite the Holy Rosary in front of a small effigy of Christ taken down from the Cross.
Il Holy Thursday mass is celebrated in "Coena Domini": twelve statues of paper mache representing Christ together with his apostles are arranged in the act of dining.
At dawn on Good Friday a heavy cross with the signs of the passion, the hammer, the nails, the crown of thorns and the sponge soaked in vinegar, is carried in procession preceded by a man who intones with his drum a funeral "passage" as a sign of mourning. At noon, "U lignu a vera cruci" is celebrated, a particular and touching celebration in which the priest exposes to the faithful a silver cross which, according to tradition, contains a fragment of the true Cross of Jesus Christ inside. In the afternoon the procession of the "Mysteries" comes to life, that is, of different statues representing the moments of Christ's passion.
Easter morning the representation of the reunion between the Virgin and the Risen Christ takes place: the various brotherhoods bring in shoulder the simulacrum of the Virgin of Sorrows in search of the dead son, near the Calvario quarter the encounter with the simulacrum of the risen Christ takes place. The Virgin is then stripped of her black mantle and dressed in white as a sign of celebration and joy.
enjoysicilia.it is in no way responsible for any errors, omissions or changes due to unpredictable factors. We strongly invite you to check for any last-minute changes by visiting the website and social media of the event organizer whose links are indicated in the information field.
---