Quattrocchi Lookout Point in Lipari
---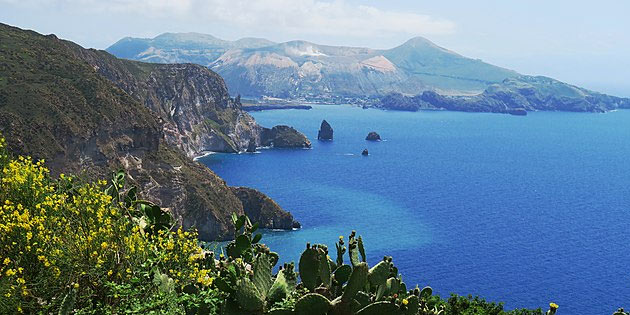 Giuseppe Scandura
---
The Belvedere Quattrocchi di Lipari is considered the most beautiful viewpoint of the Aeolian Islands. From the Belvedere Quattrocchi, which overlooks the beach of Valle Muria, you can see Punta di Jacopo, Punta del Perciato, the stacks of Pietra Lunga and Pietra Menalda, and the island of Vulcano from which the fumaroles rise.
It is advisable to visit the belvedere at sunset.
The Quattrocchi belvedere is easily reachable both on foot and by public and private transport.