Scala dei Turchi in Agrigento
---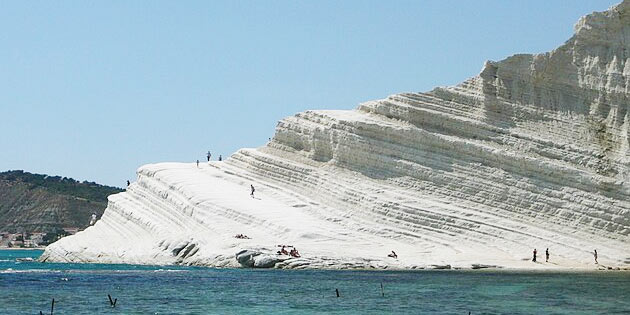 Giuseppe Scandura
---
Scala dei Turchi is a cliff of white marl, a sedimentary rock of clayey and limestone nature, overlooking the sea along the coast of Realmonte, in the Agrigento area.
Scala dei Turchi presents a wavy and irregular shape and the pure white rock, thanks to the presence of particular minerals present.
It takes its name from the Saracen pirates, improperly called Turks by the local populations, who in the 16th century used the particular rock formation for the landing of ships to plunder the villages of the coast.
La Scala dei Turchi has been chosen by many directors as the set for some scenes of their films: Malèna, Il Commissario Montalbano, In Guerra per Amore, Arritmìa.