Places of "Il Postino" - Salina
---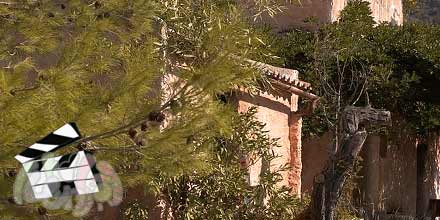 Tore Urnes - CC2.0
Some famous scenes from the film "Il Postino: the postman" were shot in Salina, in the small village of Pollara.
"Il Postino" is a 1994 film directed by Michael Radford, famous for being the last interpretation for the great Neapolitan actor Massimo Troisi, who died in his sleep just a few hours after filming ended. The film is inspired by the novel "The postman of Neruda", by the Chilean writer Antonio Skármeta.
In the film, the Chilean poet Pablo Neruda is exiled to an island in southern Italy where the man takes refuge with the young woman and affectionate consort Matilde. The unemployed Mario, played by Massimo Troisi, is entrusted with the task of delivering a substantial correspondence to the poet. Day after day the two very different men become friends.
The scenes of the film were shot on the island of Procida and on that of Salina. The beach of Pollara is the beach of the "Postino", you can recognize the island of Filicudi, the stack of Pollara and the beautiful stone houses overlooking the beach, the meeting place of the young Mario with Pablo Neruda. Descending from the tuff steps to reach the Balate, characteristic shelters for fishermen's boats entirely dug into the rock of the cliff, there is what was once the home of Massimo Troisi.
---
---