Festa del Muzzuni in Alcara Li Fusi
---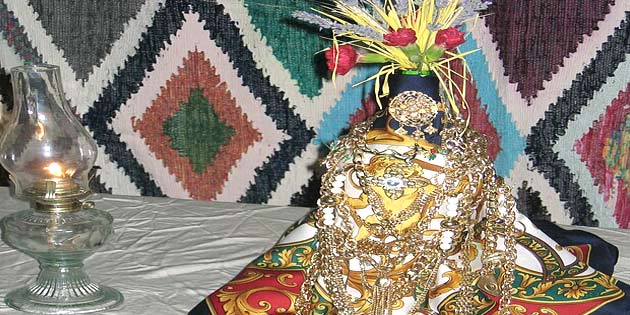 The Festa del Muzzuni in Alcara Li Fusi is the oldest popular festival in Italy. An unmissable weekend between food and parties, nature and culture with many appointments, excursions, guided tours and the review of popular songs.
Muzzuni is a pagan festival that shows the distinctive features of rites dating back to the Hellenic civilization, the legacy of an ancient rite linked to the peasant world. The propitiatory rite to the fertility of the earth is also a hymn to nature, love and youth.
The festival coincided with the Summer Solstice and was originally celebrated on June 21st. With the advent of Christianity it was moved to June 24, the day dedicated to St. John the Baptist, beheaded martyr. Since then, pagan and Christian elements have been mixed in this rite that has been repeated for centuries.
The party takes place throughout the night of June 24th At dusk begins the preparatory phase of the party whose protagonists are exclusively women. The most characteristic corners of the town are prepared to accommodate the altars on which u Muzzuni will be placed. Around them, on the walls, on the balconies and on the street, the "pizzare" are spread: typical carpets woven with the ancient pedal loom using scraps of fabric. Plates with "i Laureddi" (stalks of wheat sprouted in the dark), ears and humble objects of the peasant world are placed on the "pizzare", arranged around and at the foot of the altar.
enjoysicilia.it is in no way responsible for any errors, omissions or changes due to unpredictable factors. We strongly invite you to check for any last-minute changes by visiting the website and social media of the event organizer whose links are indicated in the information field.
---