Petrosino
---
Things to do, attractions, interesting facts
---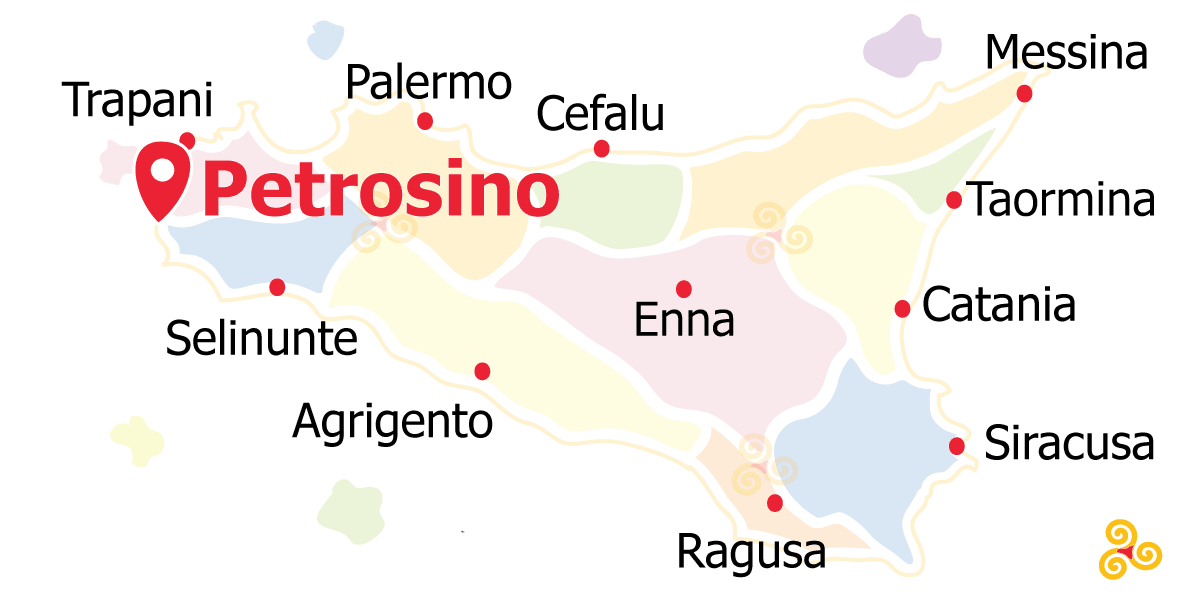 Area: Trapani surroundings
Petrosino includes a very vast territory that reaches the hinterland from the coast and includes the marshy areas of the Margi. The coastal landscape offers beautiful views, with much appreciated beaches.
The territory of Petrosino is able to reconcile the needs of young people thanks to the numerous sports activities related to the sea , with maritime traditions and the tranquility of a fishing village.
Petrosino is the most wine-growing municipality in Italy and boasts the production of excellent wines thanks to the link between vineyards and the sea which makes it unique the experience of tasting local products.
Petrosino also hides a rural identity: the typical bagli, the uncontaminated nature of the marges and the production of excellent organic products.
Things to do
Tour, Experience, Tastings,...
---
Traditional Festivals, Events, Live Show,... Petrosino
---
What to eat
Typical food, local wines and drinks, traditional dish to taste in Petrosino
You can obviously taste all the typical products of Sicilian cuisine, the most well-known ones, such as cannoli, Sicilian cassata, arancini, etc. But there are some specialties typical of this area that are more difficult to find in other areas of Sicily.
Where to stay
Best Offers of Vacation Rental, hotel, B&B where to sleep in Petrosino
---
Nearby Places
---
Below you will find a list of the most beautiful places to visit in the surroundings of Petrosino. The places are located at a maximum distance of about an half hour by car. Good fun!